Success through TeamWORK
Frankie Andreu's motivation and leadership presentation is based on his story of coming through the ranks as a youngster to achieving glory as a professional cyclist - including finishing the Tour de France nine times! His presentation "Success through TeamWORK" looks into the chemistry and structure of elite cycling teams at the highest level. His presentation will explain how trust, efficiency, responsibility, and performance are all equal and key ingredients in a successful working relationship. You will also learn all about the biggest cycling race in the world - The Tour de France.
Subjects covered:
» Making a successful team
» The key component - communication
» Trust in the team
» The value of a team is greater than the individual
» The qualities in a Leader
» Getting back to the basics
» Improving your strengths and weaknesses to become more valuable
Frankie has used his "Success through TeamWORK" presentation for companies such as Johnson & Johnson, Wells Fargo, Wells Real Estate Investment Trust, Abundance Technologies, and others.
Behind the Scenes of the Tour de France
Have you wondered what is the most common injury in the TDF? It's not collarbones. Do you know why Frankie only finished one Vuelta out of three started? You can only learn so much from watching the Tour on TV. Frankie's "Behind the Scenes of the Tour de France" presentation explains everything you always thought about while watching the Tour de France. Frankie Andreu's entertaining slide show is a hit for any crowd - racing or touring. His talk encompasses some of the funniest stories from his career. It includes a glimpse into the operations of the US Postal Service along with a behind the scenes look at the Tour de France that is never seen on TV.
If you are interested in laughing and learning from one of America's cycling legends please write: email
Season Preparation Seminar
If you had to break up the season into segments you might be surprised to learn which is the most important. The cycling season has distinct phases in which a rider should prepare for his or her racing season. From top professionals to recreational riders your goal should be to become a stronger, faster, and more efficient cyclist. My Season Preparation Seminar covers the different steps that are required to achieve the highest level that each individual is comfortable with. This can range from doing your first century ride to competing at the highest level day after day.
Topics covered:
» What to do during the off-season
» Techniques of different training methods in detail
» The principles of training
» Finding your objectives in the sport - from tourist to racer
» Tactics
» Nutrition and recovery
Just going out and riding your bike does not make you a better a cyclist. Learn how some simple training ideas can increase your power, speed, and strength. There is a difference between a rider that rides every day for two hours and a rider that has an objective during each two hour session. That is, one will become a very good two hour bike rider, the other will make leaps and bounds towards his or her goals.
When it comes to training and racing don't just rely on classroom experience. You need to rely on racing experience. Frankie is available to personally demonstrate the different training methods, on the road, with your group. Andreu Racing, LLC.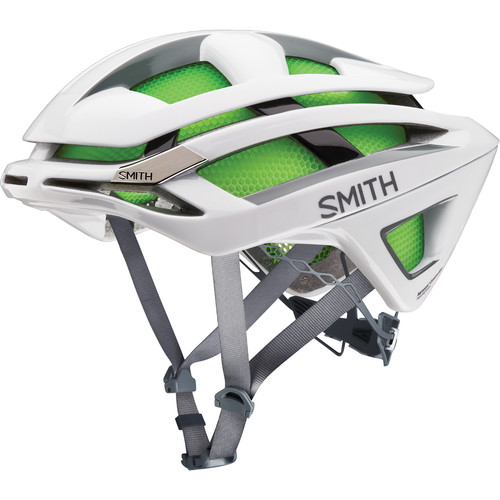 Smith Optics Overtake MIPS Bike Helmet (Large, Matte White Frost) $280.00